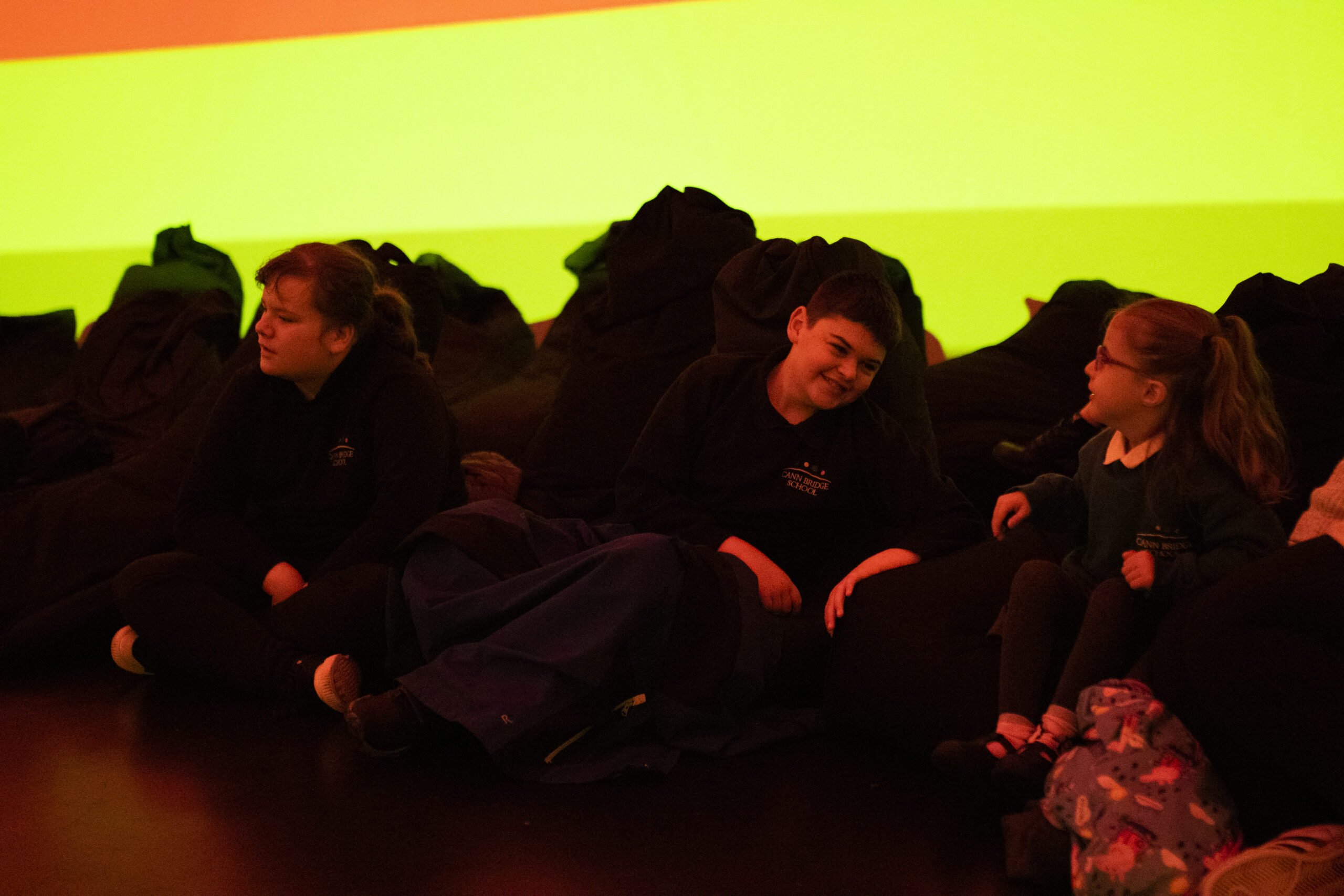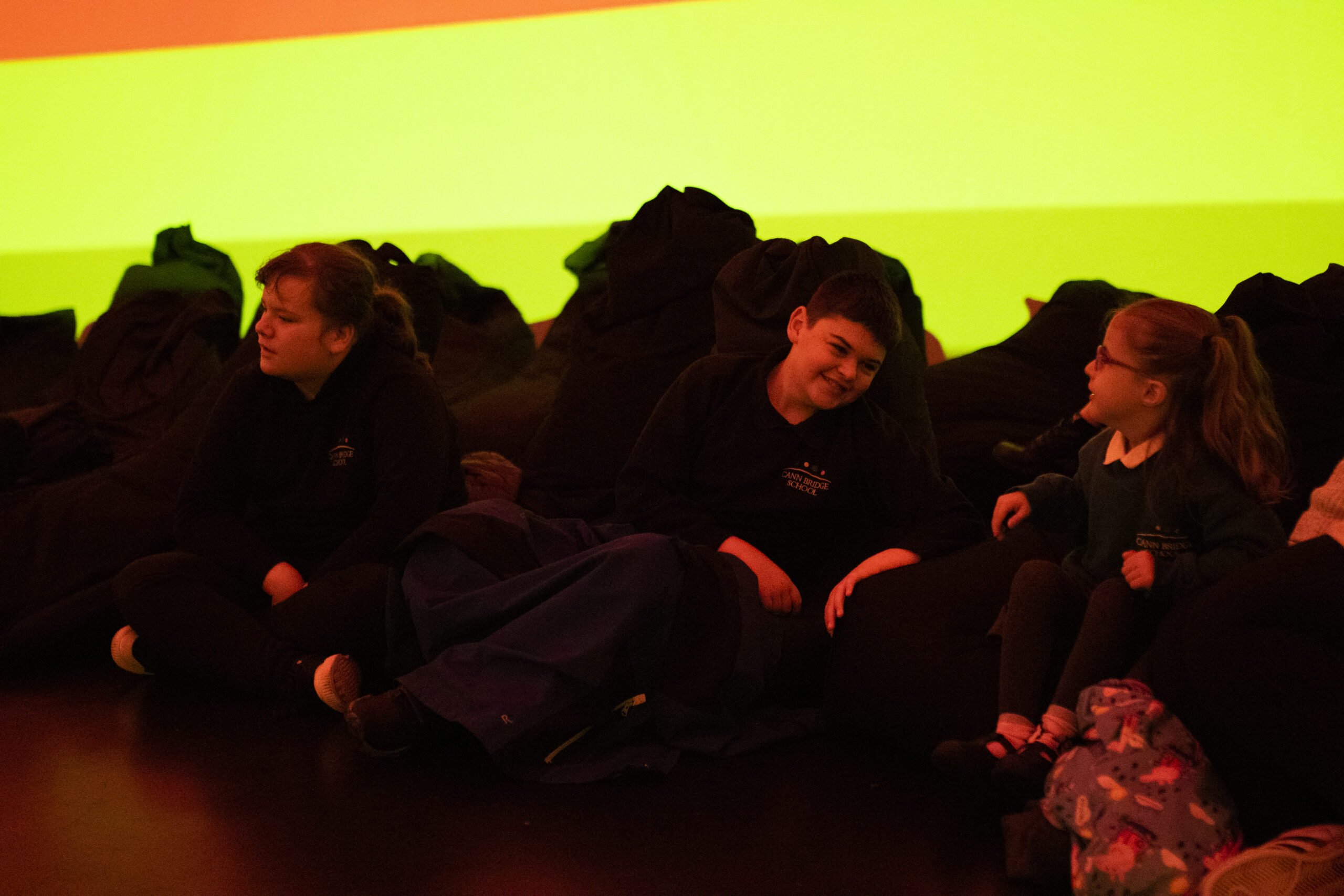 Immersive & Sensory: Co-creating content with SEND communities for sensory needs.
Introducing the Immersive Sensory Experience project – a brilliant example of how immersive technology can make a tangible difference in the lives of children and young people with complex additional needs, while also offering scalability.
The Immersive Sensory Experience project is driven by a powerful aim: to provide young people with additional needs an avenue to experience and understand the world around them. Often, these remarkable individuals face numerous barriers that hinder their physical access to different environments. Coupled with neuro-diverse challenges, this limits their engagement and understanding of various experiences. However, thanks to the advent of immersive technologies such as projection mapping, virtual reality, augmented reality, mixed reality, and dome experiences, a world of possibilities has opened up.
Leveraging the expertise and state-of-the-art 15-meter dome at the Market Hall, we embarked on a journey of collaboration with young people with complex learning needs, their teachers, parents, carers, and experts in 360 content production. Together, we set out to develop and create immersive experiences tailored to their unique requirements.
Our project kicked off with two local special education needs schools, Cann Bridge and Woodlands, visiting the Market Hall to immerse themselves in traditional full dome content. From there, two project focus groups were formed, comprising the schools, young people, parents, and carers. It was vital for us to ensure that everyone had a voice, especially considering that many of these children are non-verbal. We wanted to hear from those closest to them, those who truly understood their communication needs.
During these initial sessions, we received valuable feedback, with simplicity emerging as a recurring theme. Some of the children in the group experienced sensory processing issues, where even a single noise or flash of color would take up to 10 seconds to process. Armed with this feedback, we created four individual creative briefs for separate films, including sensory experiences linking lights with directional sound, a fruit bowl adventure, and a captivating showcase of natural environments.
Once the briefs were finalized, we advertised the opportunities on our website and through our fulldome networks. The response was overwhelming: with creators expressing enthusiasm about creating content with a purpose. We made it clear from the start that this was a collaborative effort with the schools, and the chosen creators were open to feedback and making specific changes after receiving formal reviews from the school groups. This involved showcasing work-in-progress versions of the films inside the immersive dome, allowing direct feedback to be given to the artists.
Now, the completed films are an integral part of the Market Hall's regular program of dome experiences. We host regular "Sensory Sundays," a dedicated day of sensory content, featuring reduced capacity screenings and lower volumes to create a calm and comfortable viewing experience. The response has been overwhelming, with over 200 people joining us for the first Sensory Sunday. We continue to receive an abundance of positive feedback and high attendance from visitors, with five SEND schools and twelve Home Education groups returning for multiple visits. Moreover, these films are available for schools and groups to book, with two slots per week specifically allocated for private sensory experiences.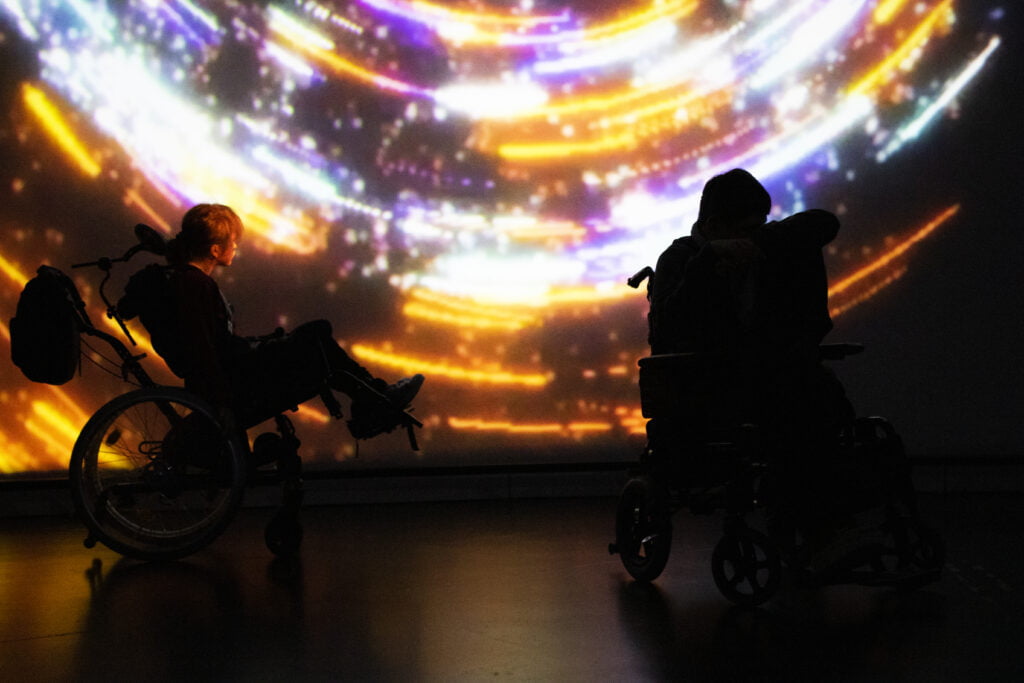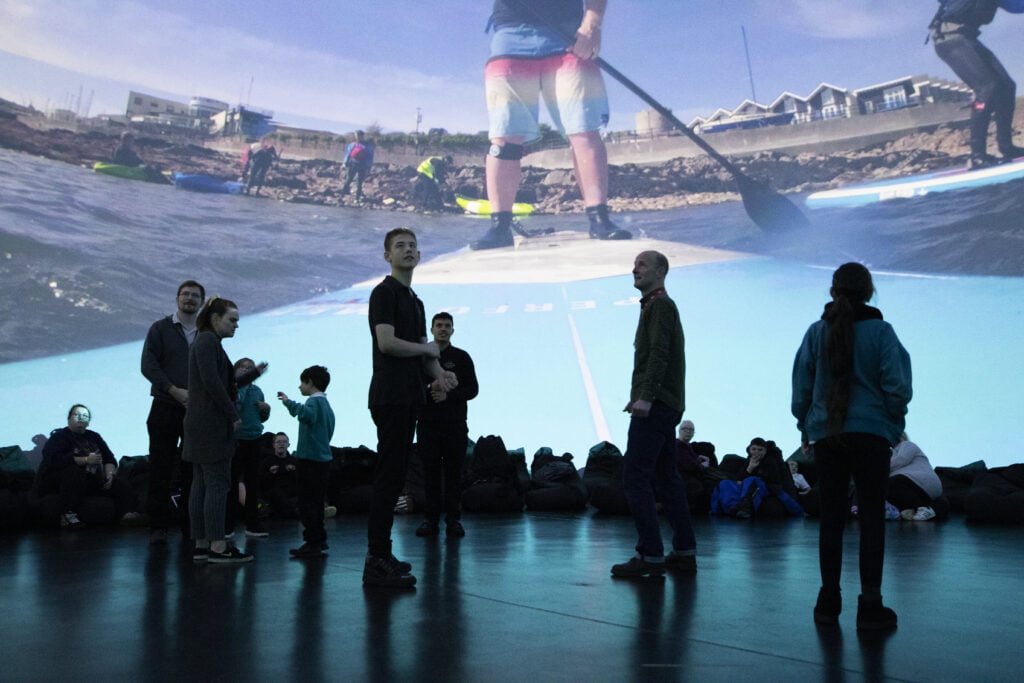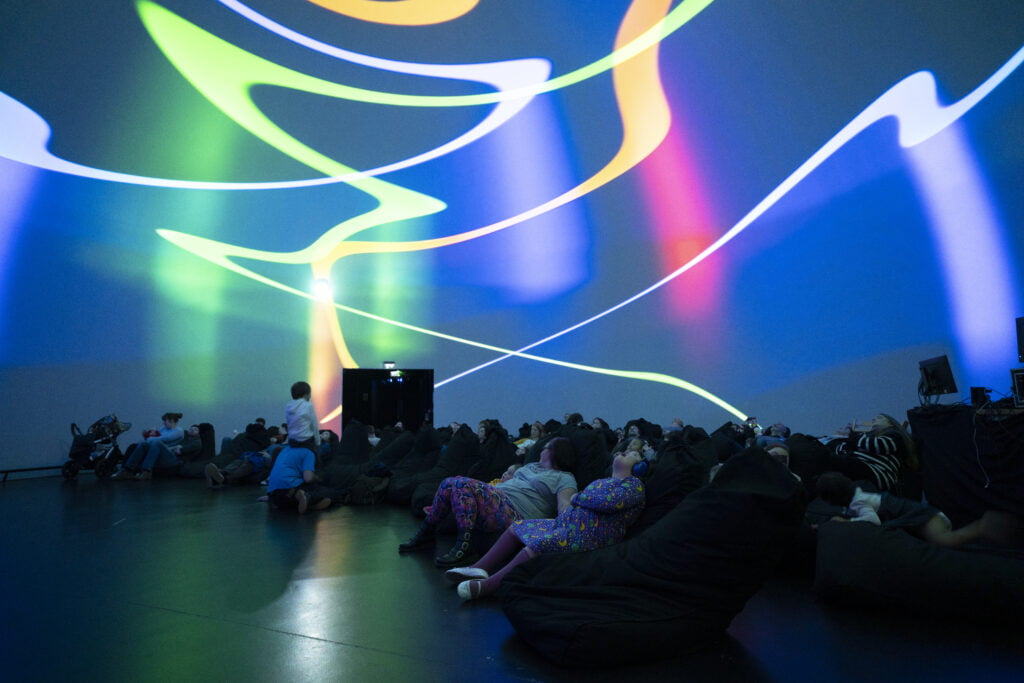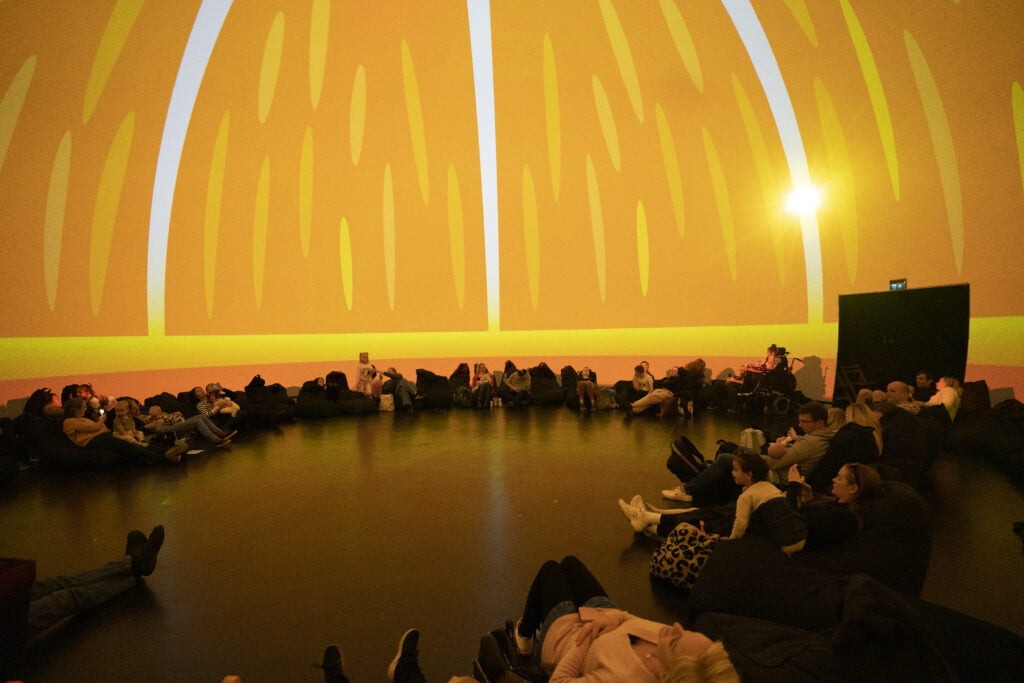 As we write this, we're actively exploring international distribution opportunities for these four sensory films across planetariums and full dome spaces worldwide. The level of enthusiasm we've encountered has been nothing short of remarkable.
In closing, we'd like to share a comment that George, a teacher from Woodlands School, made on our celebration day. It perfectly encapsulates the transformative outcomes of this project:
"This has been a very rewarding experience for all the pupils, families and staff who helped with the consultation and the final showing was a really moving experience. Our pupils who have no audible voice themselves, rarely, if ever have the opportunity to contribute and consult on things designed for them and to do this takes a very slow and considered approach. We would like to thank the Market Hall team for including us in such a considerate way".

George, Teacher at Woodlands School
Stay tuned for more blog posts where we dive deeper into past projects, upcoming programmes, and interesting stories about our work.