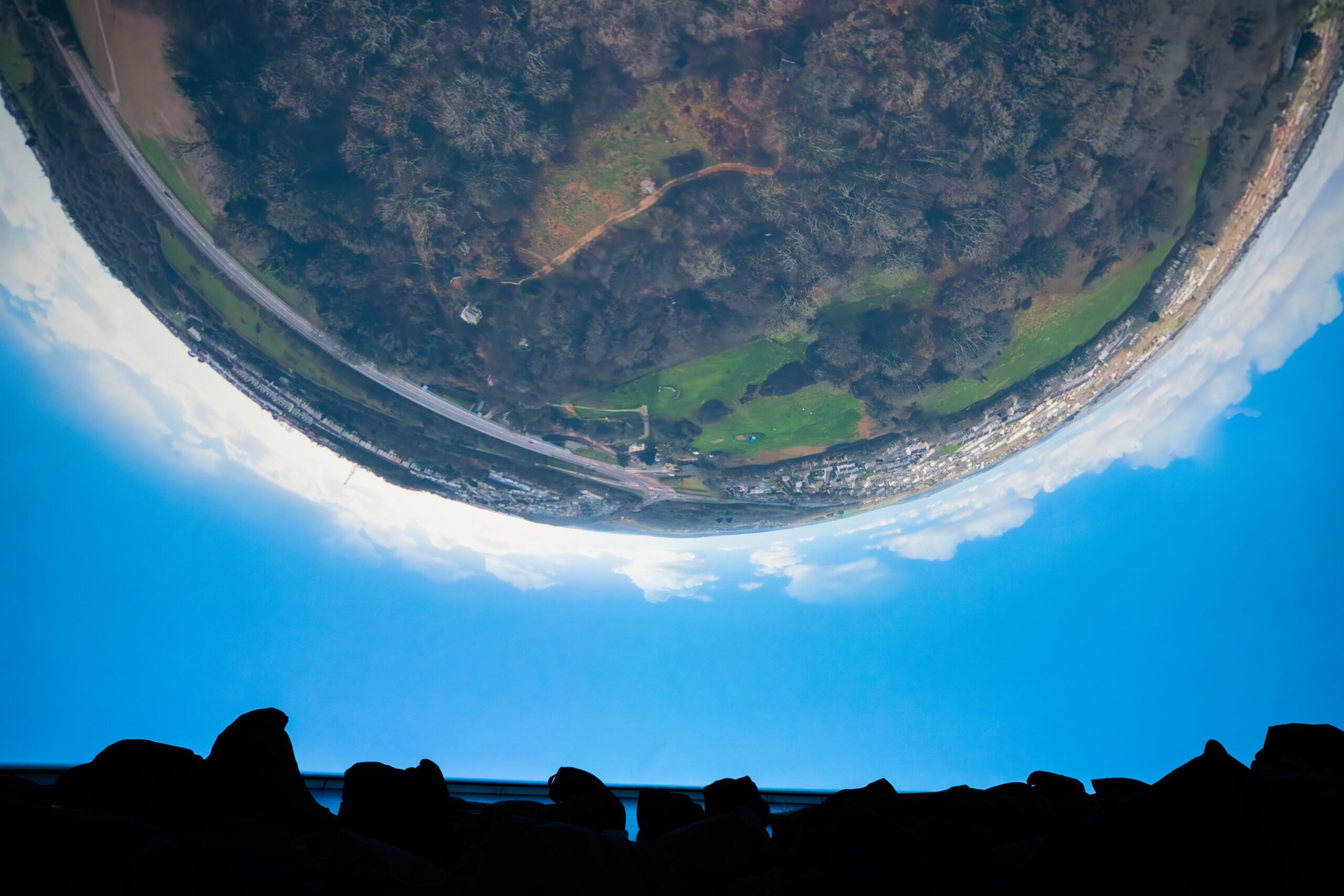 FULLDOME PRODUCTIONS
We believe immersive experiences have the power to create positive, lasting change. From co-created sensory content to awe-inspiring interactive experiences, our productions strive to use tech for good.
Cultural & Heritage Productions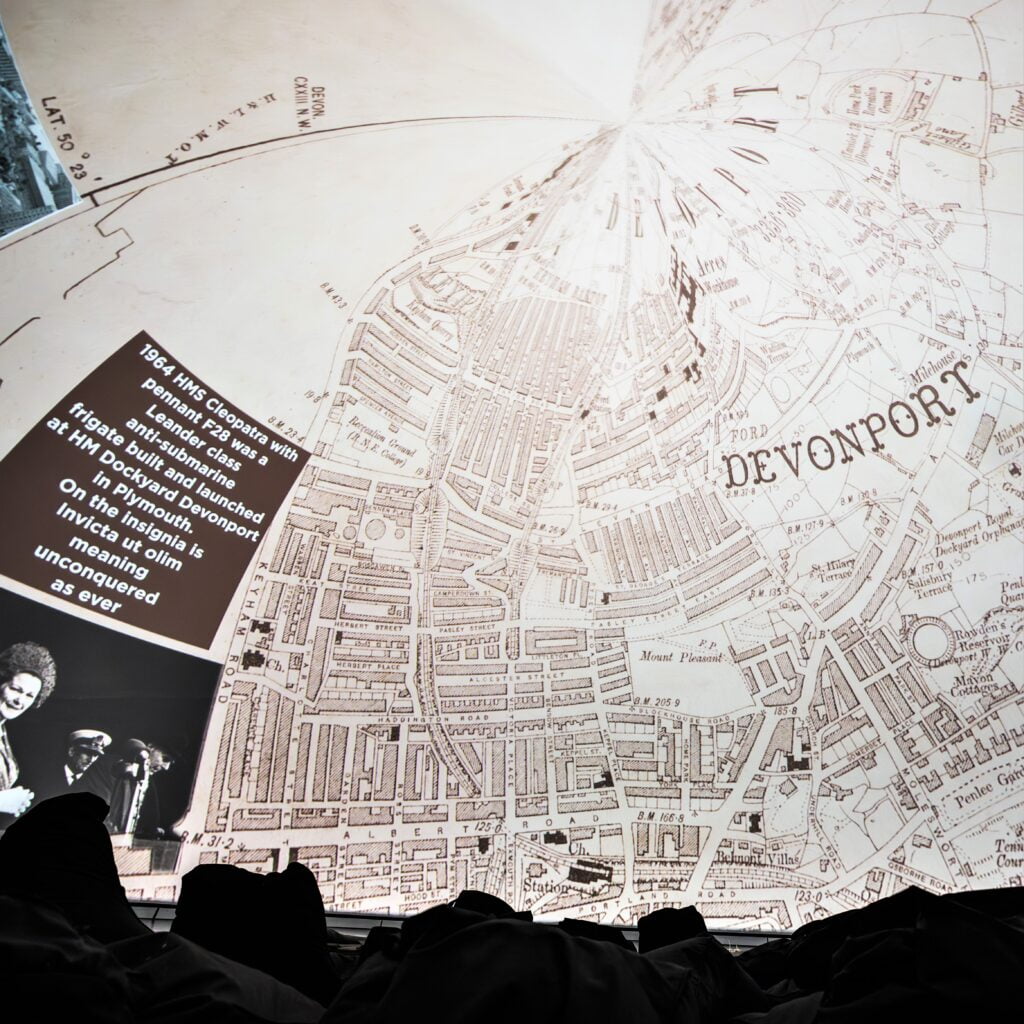 Experience the Sound
For more than 100 years, from the early days of black and white silent film to sound, colour and now 360 degrees, moving images have recorded Plymouth's relationship with the ocean.
Real Ideas and local museum The Box partnered to re-imagine rarely seen moving image and paper materials from the South West Film and Television Archive into a stunning fulldome film that explores the city's strong connection to Plymouth Sound.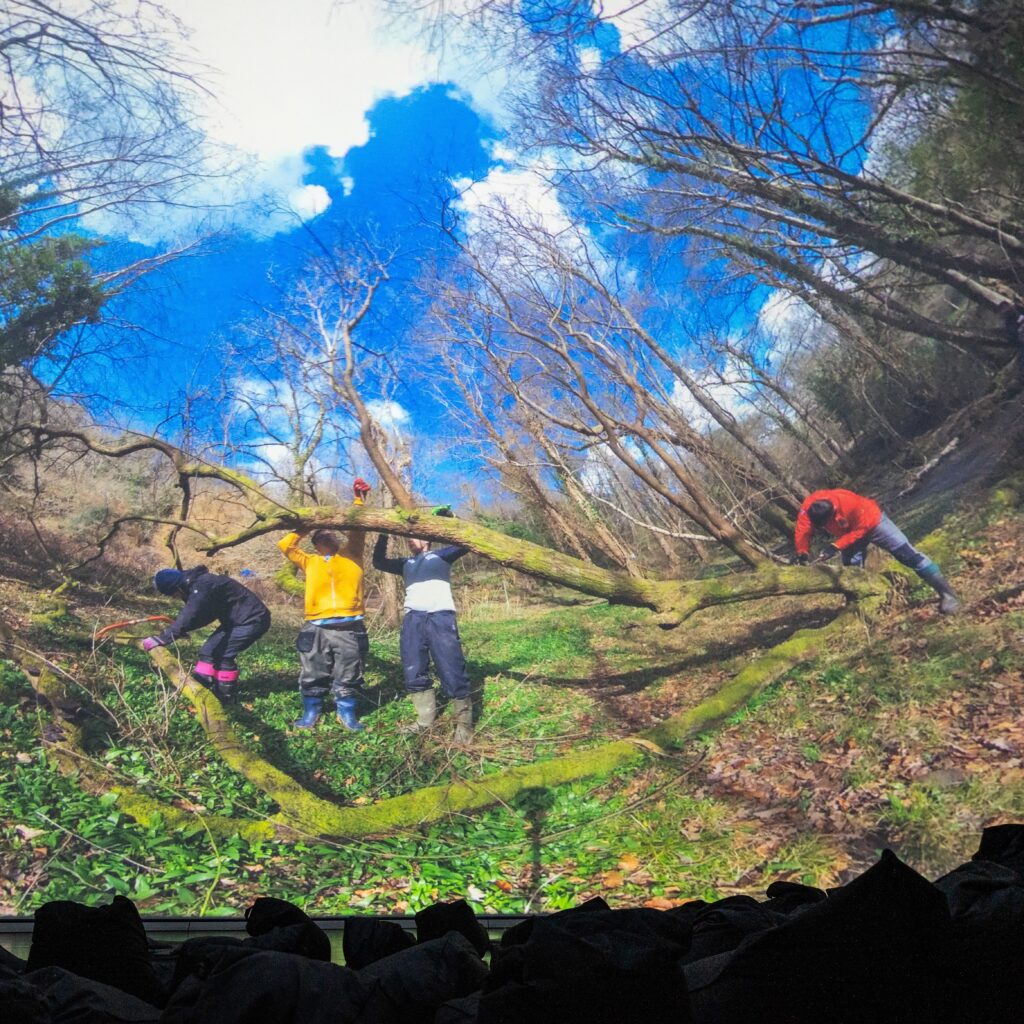 Green Minds 360
Green Minds 360 is a short film that celebrates community urban rewilding in Plymouth.
Created in conjunction with Plymouth City Council and Soundview Media, the film features three very different local communities sharing the positive impacts of nature-based projects making spaces better for wildlife and people.
SENSORY PRODUCTIONS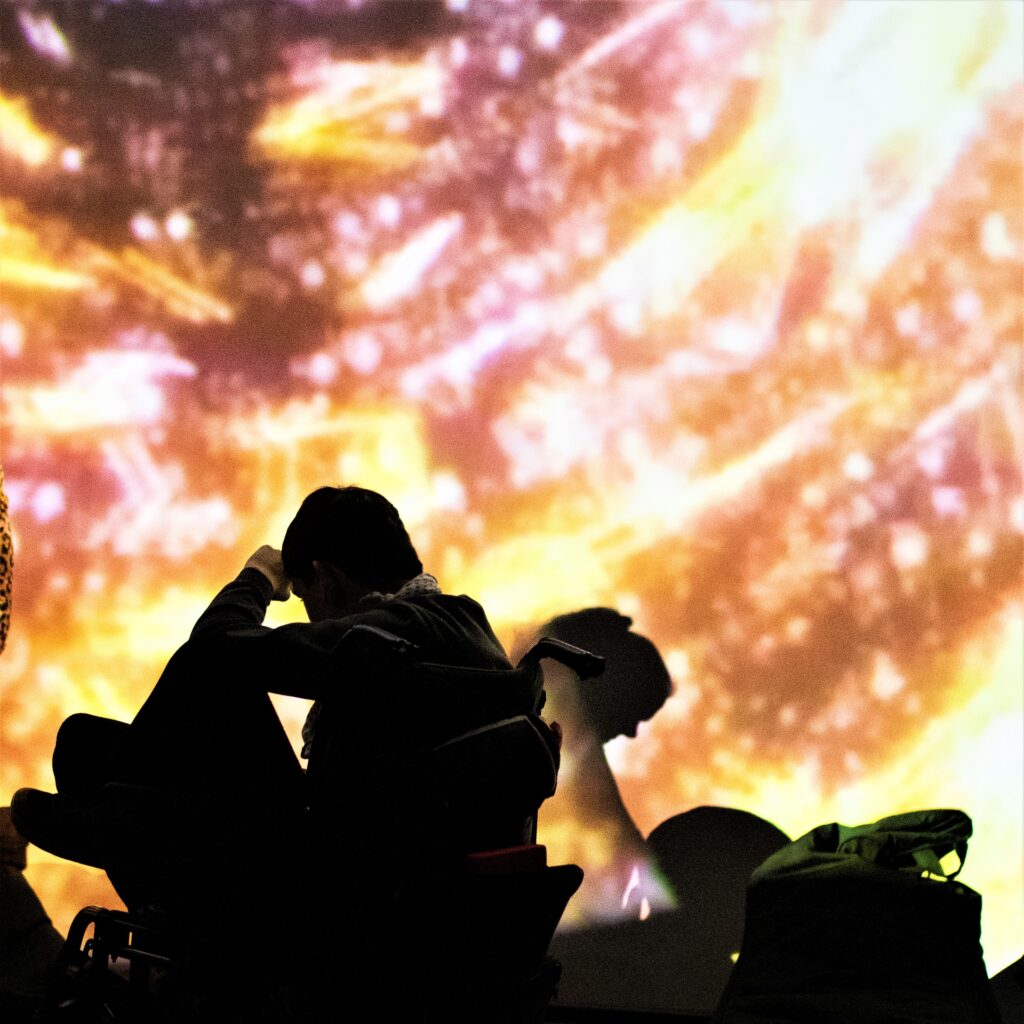 Colour Your Senses
Colour Your Senses is a journey of swirling particles that collide, overlap and disperse, enveloping the dome in glittering lights.
Combined with custom-created spatial audio, the experience begins with colourful flecks of light that gently grow and evolve into a beautiful bioluminescent symphony which then calmly wind down to a tranquil ending.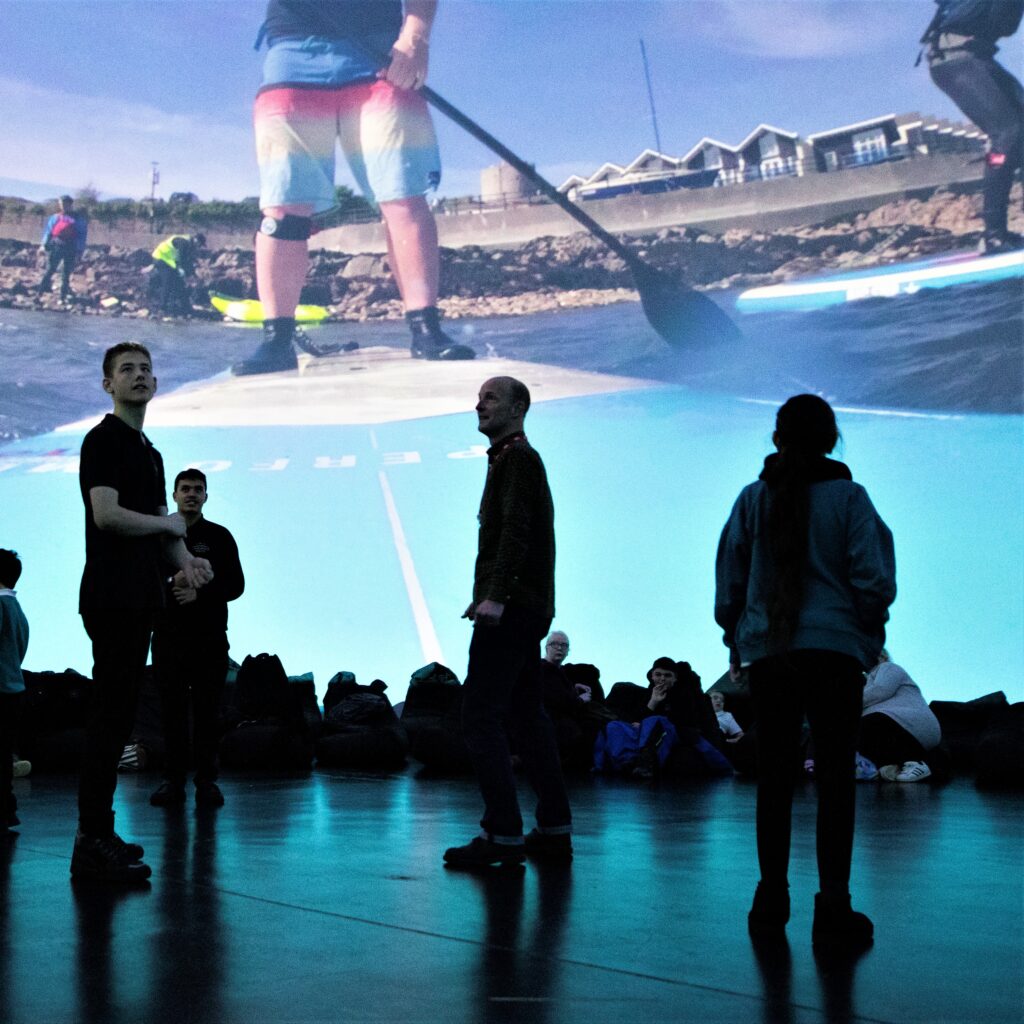 Follow the Water
A 'real world' 360-degree video experience comprised of 5 chapters following water on its journey from rivers to the seaside, including spectacular wildlife and water activities.
This show is great for showing the water cycle in real life and for giving those who may not be able to take part in water activities, such as paddle-boarding, the chance to experience it in 360 degrees.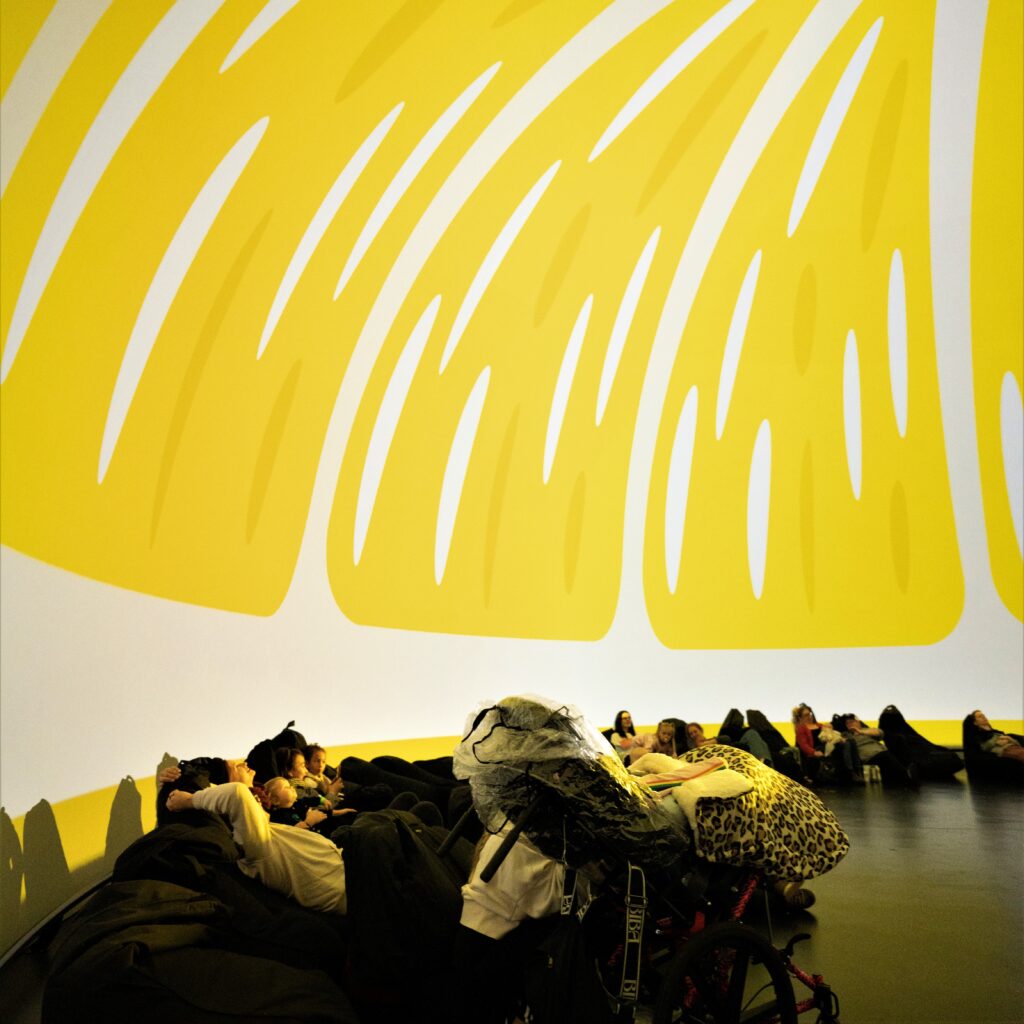 Into the Fruit Bowl
Have you ever wondered what it would be like to be in the centre of a watermelon, an orange, or a lemon?
Into the Fruit Bowl is a fun, playful, explosion of fruit and colour. Watch as fruits fall, dance, and drop around you, before splatting onto the top of the dome, enveloping you inside the fruit!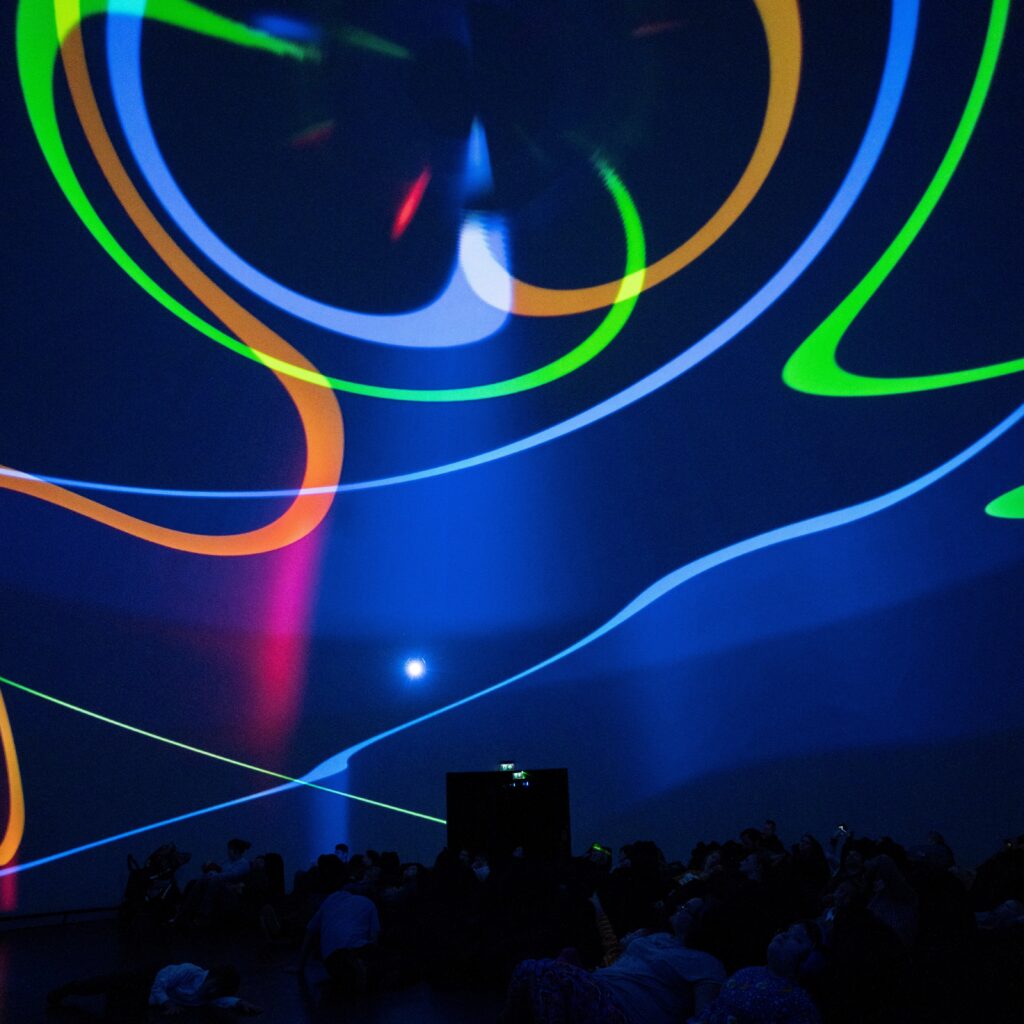 Rainbow Aurora
Rainbow Aurora is a celebration of colour and sound. Feel yourself relax as you watch strips of light dancing around the dome, with sounds that follow their gentle movement.
Take a break from the fast-paced nature of everyday life, and enjoy the simplicity and beauty of this audio-visual experience.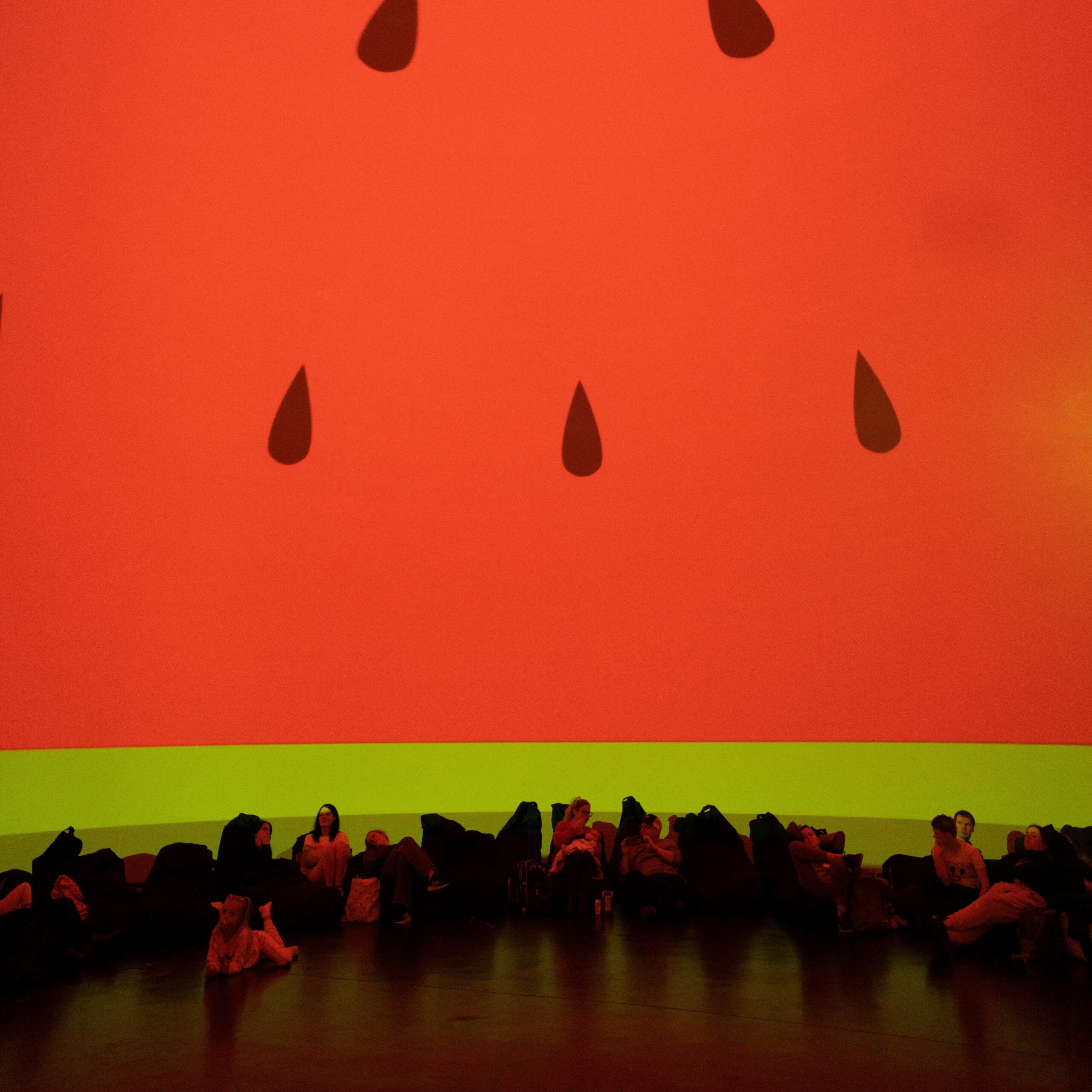 "I was incredibly impressed with the Market Hall team's approach to sourcing and consulting shows for our learners with very complex sensory processing needs here at Woodlands. The communication facilitated between us and the artists was great and we had many opportunities to provide feedback which was always considered. The end results are so brilliant and accessible for our pupils, who have multi-sensory impairments and profound and multiple learning difficulties. It's been a very rewarding experience for all the pupils, families and staff who helped with the consultation and the final showing was actually quite a moving experience. Our pupils who have no audible voice themselves, rarely, if ever have the opportunity to contribute and consult on things designed for them and to do this takes a very slow and considered approach. We would like to thank the Market Hall team for including us in such a considerate way.'

George Aston – Teacher at Woodlands School