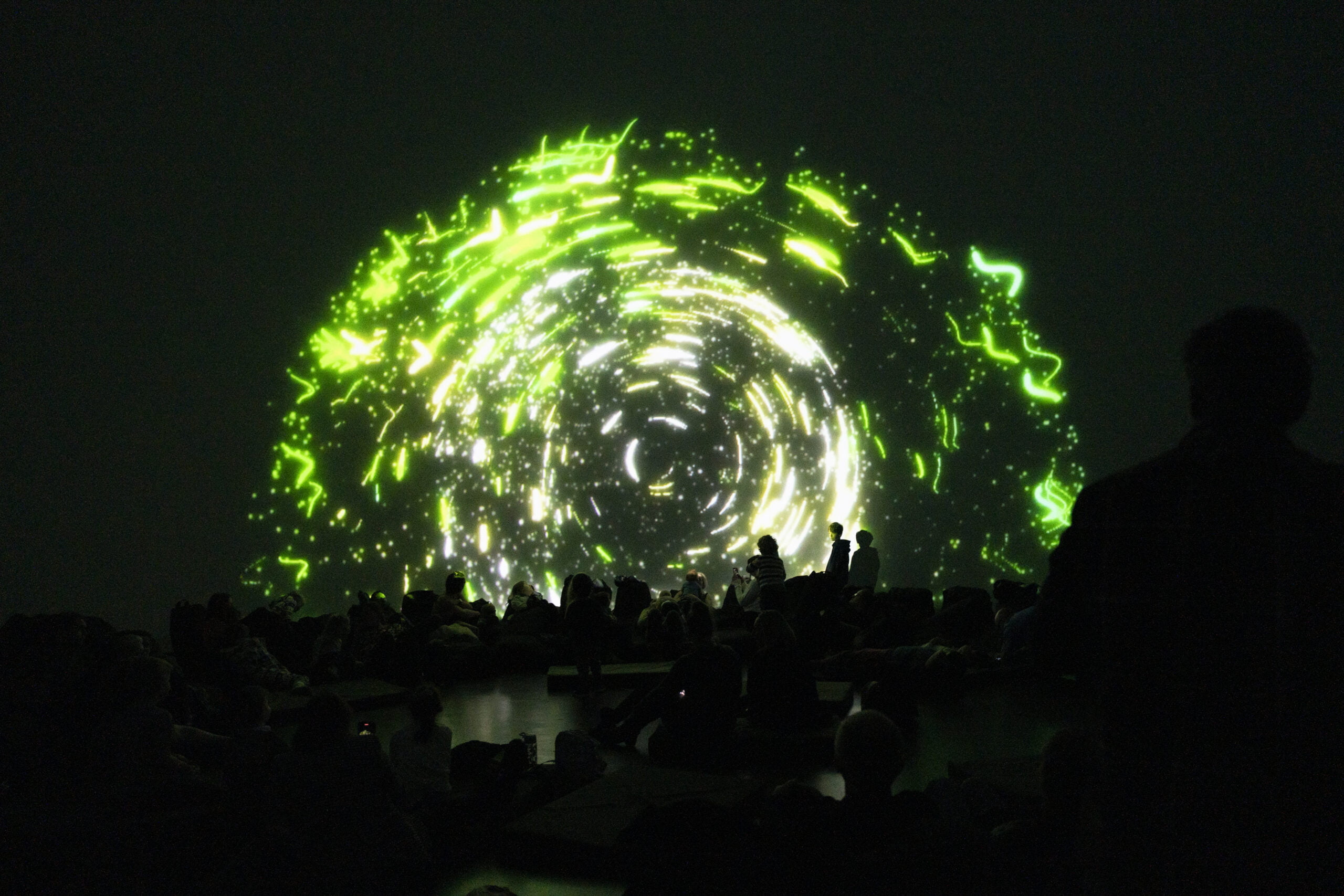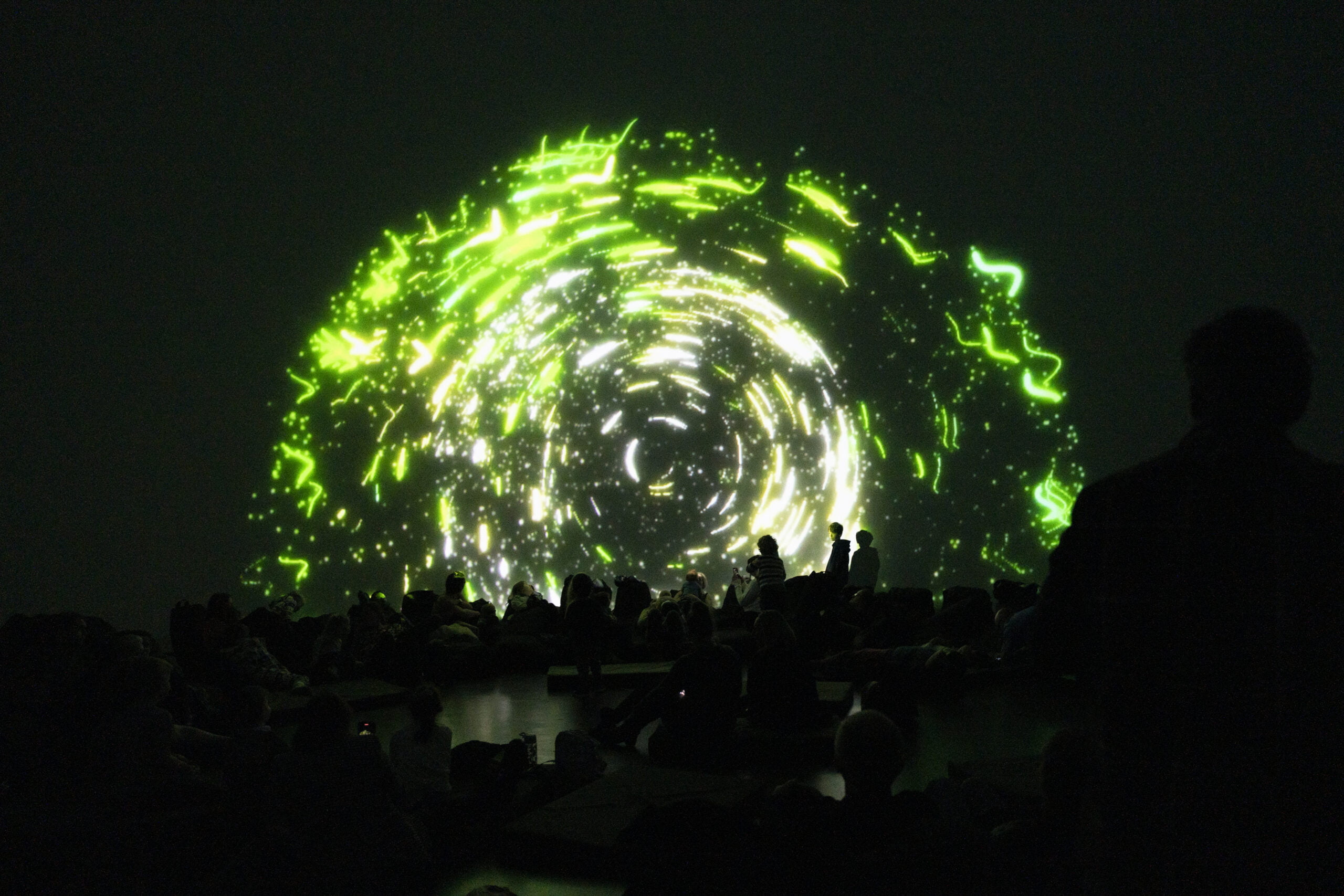 Introducing: Real Immersive
Hello! Thanks for reading our first ever news post. We can't wait to share all of our stories, updates, and opportunities with you through this exciting new platform.
The big news right now that we want to tell you about, is that Real Immersive has officially launched! After running as part of the Real Ideas group, (which you can read more about here) for 2 years we are now very excited to be a separate business unit so that we can reach more people and grow to our full potential. Continue reading so that we can tell you all about what makes us special.
What we do
Real Immersive connects people with immersive technologies. We run a 'state-of-the-art' 360 dome at the Market Hall in Plymouth, where we produce and show immersive content, offer facilities, and provide learning and training to a variety of communities. One of our main goals is to grow the creative tech community and create channels of access to innovative tech for everybody.
Whether you're diving into a virtual reality headset, exploring a 360-degree film in a dome, or wandering through an interactive installation; immersive technologies give you the experience of being surrounded by or interacting with objects or environments.
Tech For Good
We believe Immersive technologies are a catalyst for connection. To us, it's about so much more than just digital: its about what we can do with these tools that change the way we view the world, unlock different ways to be creative, and tell powerful stories.
Everything from our learning programmes to our dome content is delivered with this notion at the heart of it. Our mission is to empower individuals and communities through these innovative immersive technologies.
Tech For Everyone
It's a common myth that you need to know how to code (or build robots) to create something innovative and digital. Actually, you don't need any prior experience at all and we can confidently say you all have the potential to make something truly brilliant (We've been doing this part for a while now and we can safely say that!)
How can we be so sure? Just come and see the incredible dome films made by the wonderful local communities that we've worked with and you will see for yourself. For example, Woodlands and Cann Bridge, a special education needs school co-produced some sensory films which we show on our regular programming every week. Our 360 Immersive Film Workshops, which put a 360 camera in the hands of the attendees, produce brilliant content from just 1 session of learning and play. And many artists who do not consider themselves 'techy' have gone on to make something wonderful and magical beyond their usual creative medium.
Tech shouldn't just be for those with access to equipment, coding skills, or high level education – and we are on a mission to prove it.
Specialist Facilities
If you have a creative idea, a vision, or maybe a story – Real Immersive can help you bring it to life. We're really proud of our production suite and immersive dome, where we have everything you could possibly need to create impressive digital productions.
There's another common myth that bigger cities have all the high-spec tech facilities but here in the South West the creative tech scene is thriving, attracting creators and organisations from all over the world. Testament to this was Fulldome UK in 2022, where Plymouth and the Market Hall welcomed visitors from across the world to celebrate the very best of the fulldome and immersive medium, with hundreds of people coming to see a 10 day-day jam packed programme of content, talks, and activities.
If you're interested in making something – not just for dome viewing but anything digital, do check out our tech spec guide for a list of everything we have to provide.
Stay tuned for more blog posts where we dive deeper into past projects, upcoming programmes, and interesting stories about our work.